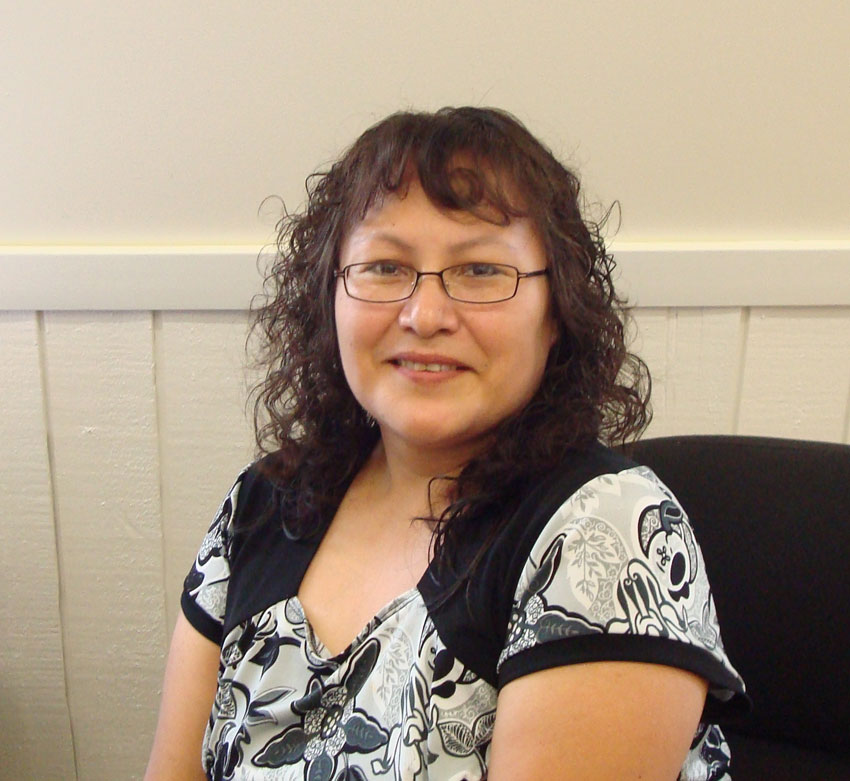 Mable Migwi was born and raised in Behchokö and now resides in Yellowknife. She comes from a very large Tłįchǫ family of four brothers and four sisters. She has three children and is blessed with three beautiful grandchildren.
She learned how to sew and bead work by her mother, Dora Migwi, and grandmother, Josephine Rabesca. She continues to practice her traditional Tłįchǫ techniques and designs such as: how to sew caribou hide slippers, moccasins, jackets, vests, purses, bank cards holder and various traditional and modern products.
Mable continues to sew and she is very proud of her gifted talents which she learned from her mother and grandmother. She also received her certificate in Jewellery and Metal work from Aurora College in 2001.
Contact:
Mable Migwi's Cell phone: (867) 446-0823 or email: onlinestore[at]tlicho[dot]com