Our region has talented Artists and Artisans from the Tłı̨chǫ Region. They include traditional art and crafts, which preserve traditional knowledge and the unique Tłı̨chǫ style. We also have contemporary aboriginal art, which includes paintings, depicting Tłı̨chǫ oral history passed on from generation to generation.
You will find paintings, prints, and clothing using traditionally tanned hides, beadwork, embroidery, jewelry, traditional drums, snowshoes and many other beautiful and useful things.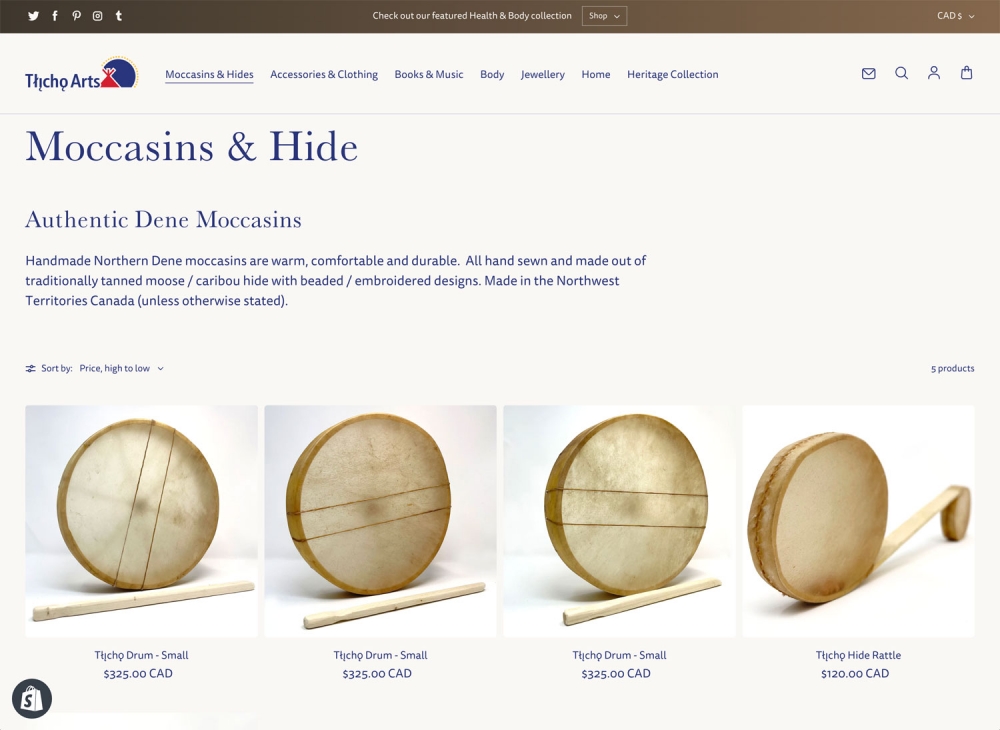 (Traditional Tłı̨chǫ Drums)

To browse through the Artists and Artisans' creations. Feel free to contact them directly to acquire their creations or visit the Tłı̨chǫ Arts Store.
The Tłı̨chǫ Government and the Tłı̨chǫ Community Services Agency have worked together on projects related to discovering, preserving, recreating and celebrating the cultural heritage of our communities. They announced that the Tłı̨chǫ Arts Store is now open. If you would like to make inquiries please email artstore[at]tlicho[dot]ca
If you are in the Tłı̨chǫ region or Tłı̨chǫ descendant and would like to have your work displayed on this site, please email info[at]tlicho[dot]com.