Family Play Centre in Wekweètı̀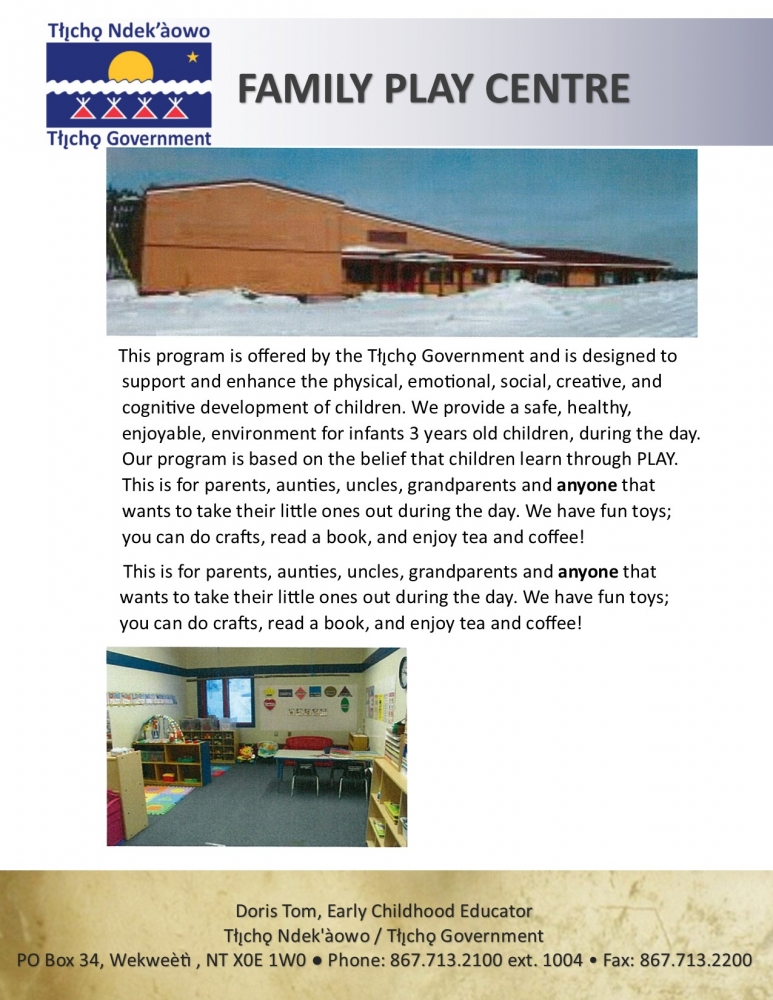 This program if offered by the Tłı̨chǫ Government and is designed to support and enhance the physical, emotional, social, creative and cognitive deveopment of children. We provide a safe, healthy, enjoyable environment for infants to toddlers 3 years of age.
The program is based on the belief that children learn through PLAY.
This is for parents, aunties, uncles, grandparents and anyone that wants to take their little ones out during the day. We have fun toys, fun crafts, and books to read and you can enjoy tea and coffee!
For more information please contact:
Doris Tom
(867) 713-2100 ext. 1004
doristom@tlicho.com