The Kwe Beh Working Group manages the implementation of Impact and Benefit Agreements in the Tłı̨chǫ region and manage the mining and roads files.
The Kwe Beh Working Group will:
Build strong relationships to workers in the mines, listening to the workers and providing support to them in their jobs;
Build the relationships to the companies and make sure that the agreements are being implemented;
Prepare for the issues that are emerging with the potential road to Whatì by DOT;
Manage the Tłı̨chǫ Government involvement in the regulatory process of environmental assessment for any files;
Liaise with Lands on any files or overlaps;
Build the capacity of the Tłı̨chǫ Government to manage mining files;
Prepare agendas for meetings with mining companies and prepare CEC for meetings with mining companies;
Prepare for negotiations with mining companies;
Ensure there is strong relationship to the communities on these mining issues.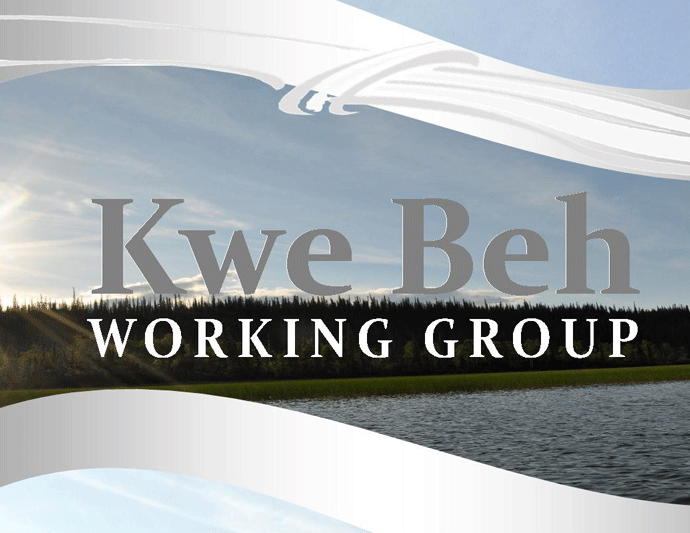 The Kwe Beh Working Group will meet at minimum every two months, or more as needed, and provide briefings directly to the CEC and as needed to the Assembly.
"George Blondin, Sr. worked for Giant mine for 15 years as a timber man, and for Port Radium providing wood." - Ted Blondin
"We were always a part of mining. In Gamètì and Whatì, the people there cut the logs and wood for all the early exploration camps. The mines got all their wood, their ties for underground, the caribou meat and fish for the camps." - John. B. Zoe
Who we are: Members of the working group are: Sonny Zoe (chairperson), Chief Clifford Daniels, Chief Alfonz Nitsiza, William Mantla, Noel Bishop, Marjorie Matheson-Maund, Ginger Gibson, Kerri Garner, John B. Zoe
For more information contact Henry Zoe at henryzoe[at]tlicho[dot]com or at 867.669.0161.
Find us on Facebook at http://www.facebook.com/KweBeh